Executive Council Meeting – March 10th, 2022
Executive Councilor Stevens to host Executive Council Meeting August 18th, 2021

Executive Council Swearing in Ceremony
January 7, 2021
Honored to serve as only the 2nd Republican woman since 1901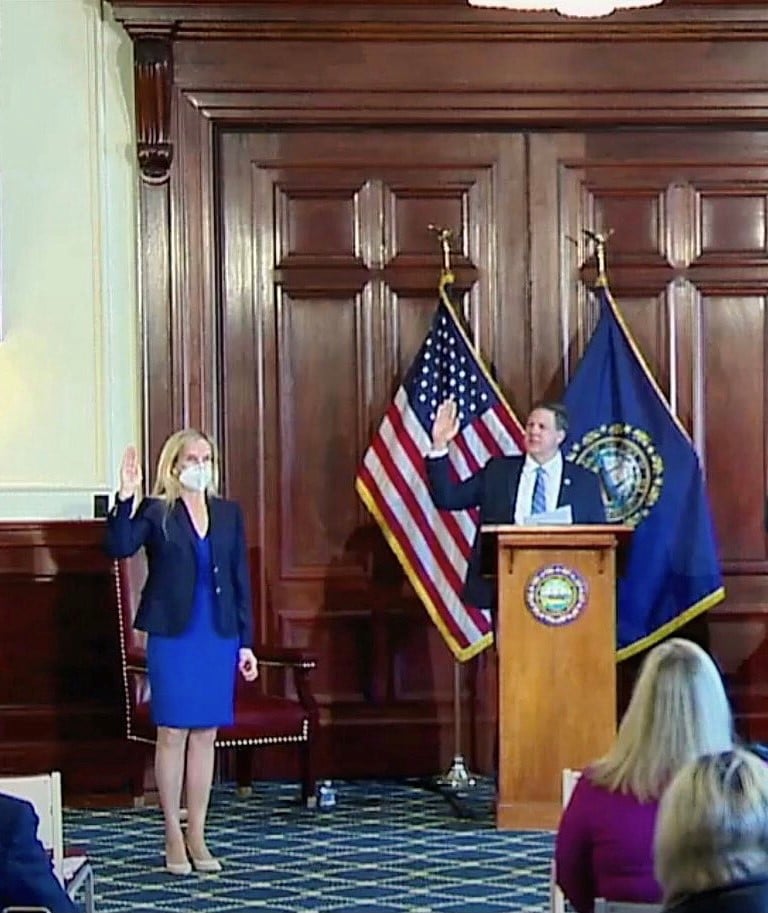 I was honored to be sworn in as the next Executive Councilor for District Three at the official State House Ceremony on January 7th. While this ceremonial event was scaled back from the initially proposed, outdoor event on the State House steps, the significance of today's event was monumental: I officially assumed the role of Executive Councilor, a position held by only one other Republican woman since 1901!
Nearly ten months ago on March 13, 2020, I met with Governor Sununu at the State House to discuss my candidacy for the Executive Council. As I entered the building that day, more specifically the Hall of Flags, the silence and depletedness of this political hub was disconcerting. Ninety minutes later, following the meeting, I was descending the front stairs of the State House, when I received news which thrust me into action: New Hampshire was entering a State of Emergency and access to mental health care was being compromised. From that day on and every day throughout the State of Emergency, I essentially performed the duties of an elected official. I fought to protect New Hampshire families, businesses and communities, while supporting and advising State elected officials. On January 7th, my role in protecting all New Hampshire residents was made official.
From the day I officially announced my candidacy through the official swearing in ceremony, I am profoundly grateful for the support I have received from District Three voters, supporters, volunteers, endorsers and elected officials. I am proud to have the opportunity to serve the 250,000 residents in District Three – and all New Hampshire residents.
RECENT
NEWS

& UPCOMING

EVENTS