JANET STEVENS
Executive Councilor Elect
for 
District 3
STEVENS IS READY TO LEAD – WINS EXECUTIVE COUNCIL DISTRICT 3 RACE
On January 7th, 2021, Janet Stevens will be sworn into office as the next Executive Councilor for District 3. She is only the 2nd Republican woman to be elected to the Council since 1901. Her energy, experience, work on behalf of New Hampshire residents during COVID, district-wide presence throughout the pandemic, her fiscal conservatism, protector of the NH Advantage and 2A rights – coupled with her commitment to protecting and always putting NH families first  – resulted in a decisive win!
STEVENS was the only candidate to work on behalf of residents, while running for office.
COUNCILOR ELECT 
STEVENS 
WILL PROTECT:
OUR Constitutional rights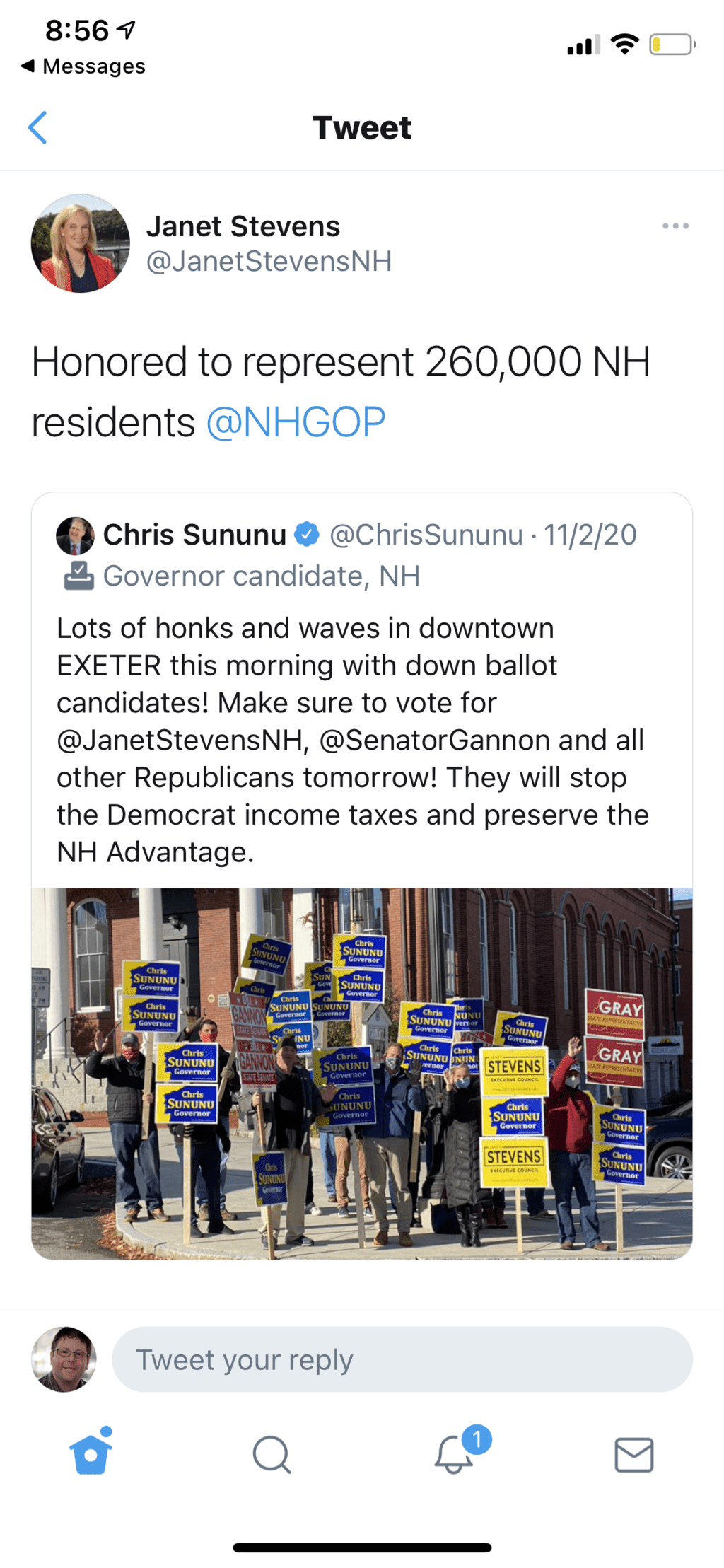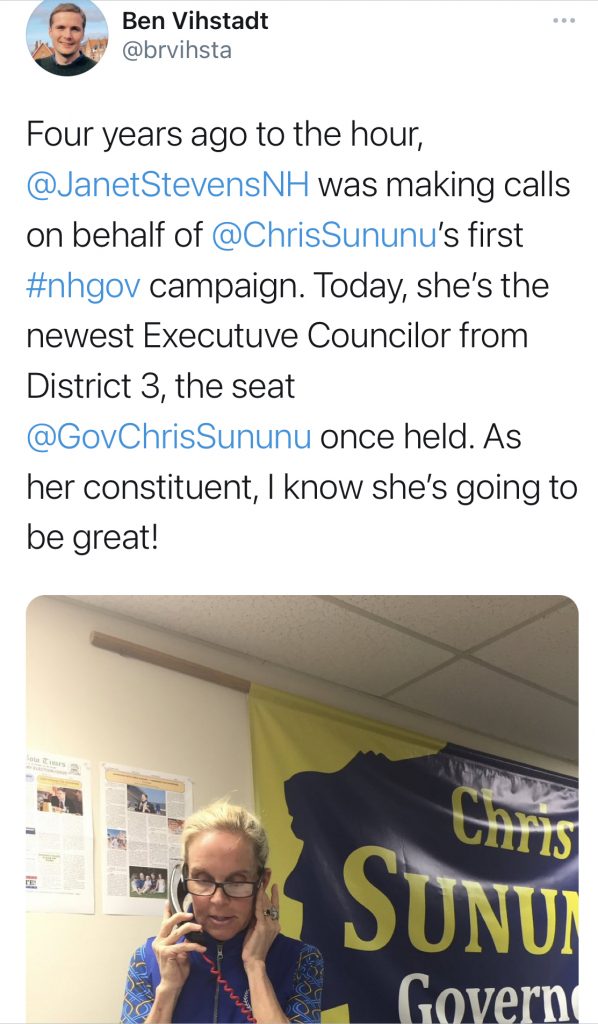 Exit 4A unleashing economic fervor Fighting for my District https://www.unionleader.com/news/business/transportation/exit-4a-unleashing-economic-fervor/article_a31383bd-5f7a-5252-9273-af085cd4af18.html?utm_medium=social&utm_source=twitter&utm_campaign=user-share via @UnionLeader
Load More...
District 3 Executive Councilor Janet Stevens released the following statement on the Executive Council's approval today of American Rescue Plan funds being directed to key infrastructure projects on the Seacoast:

"Today, I cast my vote in favor of critical funds that will spent in Rye Harbor and New Castle. Rye Harbor will receive $250,000 for upgrades, and $615,000 will go to the repairing and preserving of the dilapidated Fort Stark State Historic Site in New Castle. Both of these allocations are important for long-term priorities - for tourism and regional economic development on the Seacoast, including the creation of more jobs and further opportunities for my constituents. Importantly, with an eye towards the future, I am proud that these infrastructure funds are being spent in a way to make District 3 an even better place to live, work, and visit." ... See MoreSee Less