JANET STEVENS
Executive Councilor Elect
for 
District 3
Recent News: Executive Councilor Stevens to host Executive Council Meeting August 18th, 2021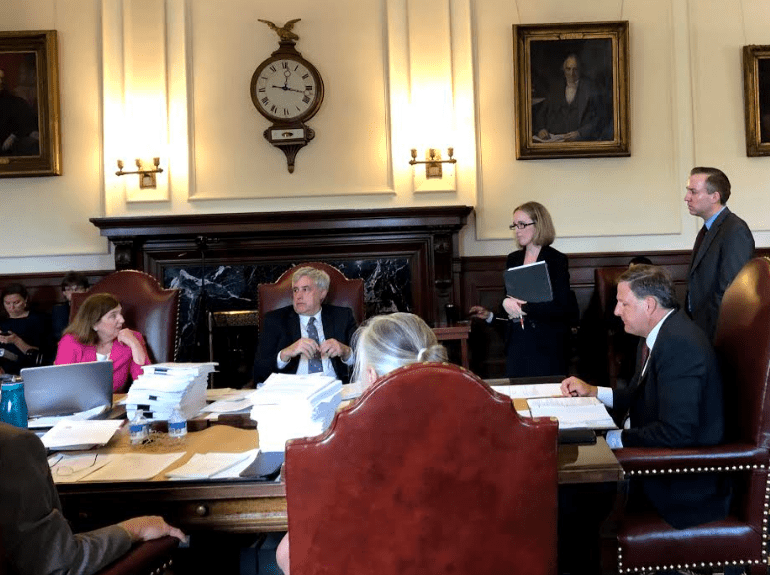 STEVENS was the only candidate to work on behalf of residents, while running for office.
COUNCILOR ELECT 
STEVENS 
WILL PROTECT:
OUR Constitutional rights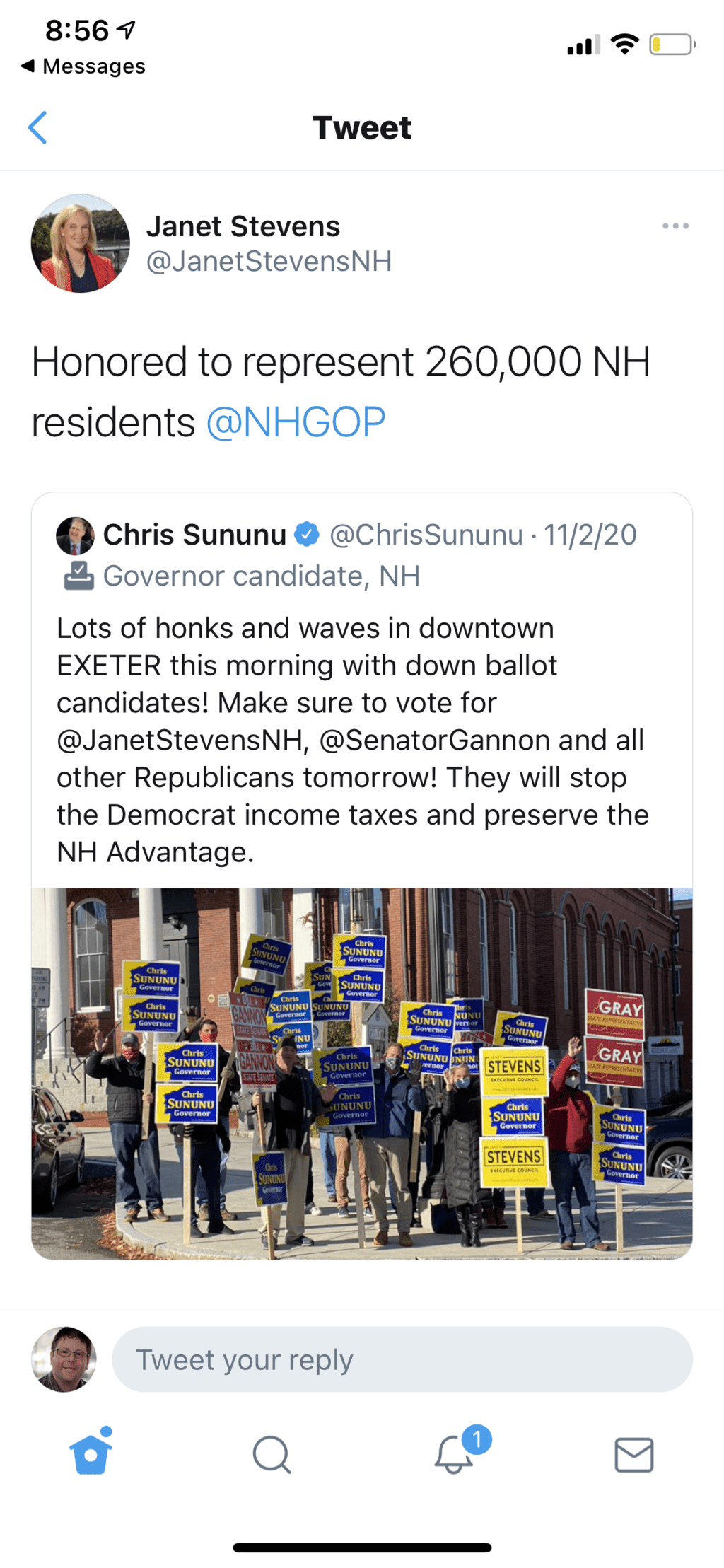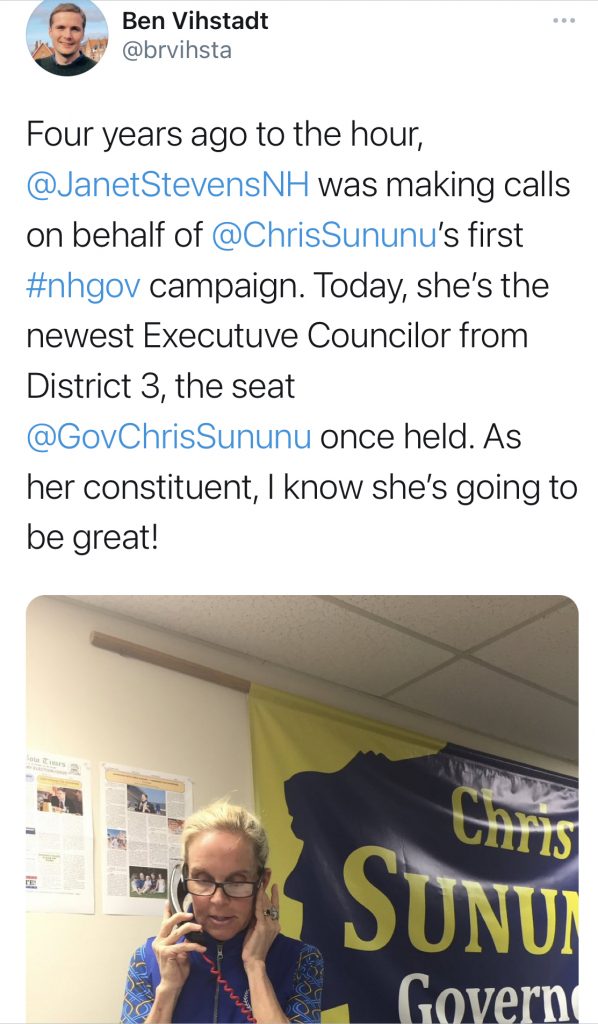 According to the latest data from the Labor Department, 16 of the top 20 states for jobs recovered are led by Republican governors.

Virginia, under Democrat leadership, is currently ranking 40th nationally for jobs recovered from COVID.
Load More...
I was honored to have Tim Skinner and his mother, Alyssa, as my guests at today's Janet Lannan Stevens Executive Council meeting. Tim proudly led a "Standing Room Only NH State House Chamber" in the Pledge of Allegiance - in front of the state's highest elected officials. Governor Chris Sununu and Commissioner Robert Quinn of State of Nh Department of Safety NH State Police Headquarters had an opportunity to meet this amazing young man.

I had the honor of opening the formal meeting with a reading - which focused on how NH youth stepped up during a turbulent period of controversy and challenge. I noted Tim's strength and conviction when he was denied the right to display his flag in support of law enforcement. "He questioned. He held his ground amd refused to be treated unfairly for his support of law enforcement". Exeter Republican Town Committee is fortunate to have this future leader as a resident. ... See MoreSee Less